Maîtres Gilbert Geraci, Laetitia Reboux-Paget, Caroline Vidal, Alexandre Chikli, Jérôme Millotte et leurs collaborateurs
Sont à votre diposition pour vous conseiller et préserver au mieux vos intérets lors des moments importants de votre vie, dans les domaines du Droit Immobilier, du Droit de la Famille, du Droit Commercial et des Sociétés.
Dotés de locaux spacieux et d'outils informatiques modernes, tels que la signature d'Actes sur support électronique et la Visioconférence, c'est avec rigeur et reactivité que les Notaires et les juristes spécialisés de l'Office mettent leurs compétences à votre service.
Networks and certifications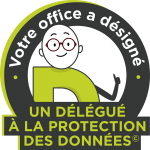 Office that has appointed a Data Protection Officer
Office that has appointed a Data Protection Officer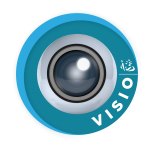 Office équipé de la visioconférence de la profession
Pas le temps de passer chez votre notaire ?
Vous disposez d'une tablette ou d'un ordinateur doté d'une caméra et d'un micro ? Vous avez alors l'équipement nécessaire pour réaliser un entretien en visioconférence avec votre notaire.
Simple, en toute confidentialité et en toute sécurité, vous pouvez de chez vous dialoguer avec lui.
Lors de vos prochaines prises de rendez-vous, pensez à informer notre secrétariat de votre souhait d'effectuer l'entretien en visioconférence.
visio.notaires.fr/